The Sicilian Yoga Adventure of 2019!
Join us this June 22 to June 29 in Beautiful,
Castellammare Del Golfo
√ Yoga every morning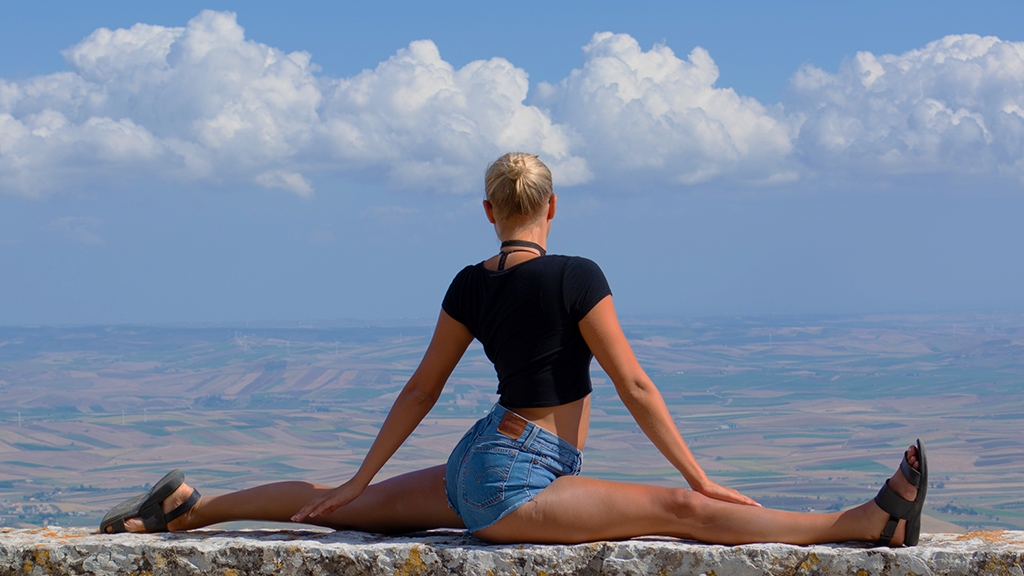 √ Homemade Meals
√ Local trips
√ and much more.

Castellammare del Golfo, Sicily!
This is the second annual trip to Sicily's famous seaside town of Castellemmarre. If you want to achieve physical wellness, mental growth, gain new experiences and new friends:
Join Christian, a yoga teacher from Hot Yoga Malmö, Sweden and Paola, a native Sicilian, for a 7 night Yoga Adventure in Castellammare del Golfo, Sicily!
Christian Scaraglino of www.tigerbrandyoga.com And Hot Yoga Malmö in connection with Paola from www.GoToSicily.com proudly presents a customized itinerary to allow you to discover the many aspects of a culture that has traces of the Greeks, Arabs, Turkish, Spanish and Normans!
You will be captivated by a fascinating journey
Experience the charm of small villages, genuine cuisine and the warmth of the Sicilian people.
You will start every morning with a yoga class to energize and refresh
An opportunity to refine your practice in two yoga workshops.
Yoga, Authentic Sicilian Homemade Meals,
Local trips
And much more is what to expect during this exciting adventure!
INCLUDED IN LAND COST:
Round trip Airport transfers from Palermo Airport;
7 nights private accommodation in B&B with infinity pool and a beautiful view of the Golf ofCastellammare;
14 meals;o 7ContinentalBreakfastwithfreshlocalfruitsandproduceo 2 Lunches
o 5 Dinners House wine, water and coffee served with meals
Guided tour of Cefalu and Palermo
Guided tour of Monreale
Wine tasting in Camporeale
Assistance throughout the length of the trip
Boat ride on the catamaran
7 Yoga Lessons (given every morning)
2 Yoga Workshops
NOT INCLUDED IN LAND COST:
Air Fare, pre/post hotel nights, car rental, private tours/excursions (optional upon request), Tips/Gratuities and anything not mentioned in the itinerary.
Upon request we can arrange:
Optional excursions to Erice, Segesta, Trapani or any place of your choice can be arranged at an additional cost
Extend your stay pre/post tour
For more information contact us here

[contact-form-7 404 "Not Found"]