Tiger Brand Yoga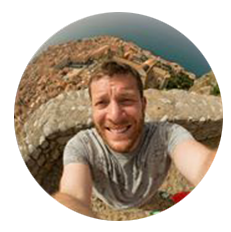 I strongly believe in the power of Yoga. It helps bring us peace of mind, It keeps us connected to our own well being physically and mentally. It helps us to focus. It helps us know who we truly are.  Yoga brings us together. That is afterall one of the definitions of the word Yoga: Unity. I want to bring that same equanimity and physical well being to every "body". I encourage this through my inclusiveness in teaching, my humor and passion for the science of yoga. I hope to bring you to a place of clarity.
Born and raised in New York City, My cousin challenged me to come and take a hot yoga class, so we went together. After that class I knew yoga was for me! Thus  began my yoga path in the Theater District of New York in 2002. . I quickly experienced the benefits of hot yoga at Bikram Yoga NYC (now Bodi Yoga). I found that my cholesterol lowered and lost some weight. This motivated me to stick to a daily practice. After almost a year of practice I moved on to complete my 500 hour teacher training certification with Bikram Choudhury in Los Angeles in the fall of 2002. I dove further in the Birkam-Ghosh Yoga Lineage  while taking the Yoga Therapy classes at the Gosh College of Physical Education in Calcutta India (2016), where the Bikram Series originated. 
In 2013 I started leading small groups on their path when I was running my Bikram Yoga Studio in Liège, Belgium and built a teacher training program. In 2014 I became part of the staff for the Evolation Yoga Hot Teacher Trainings, leading teacher trainings with them for more than 6 years.
Since then, I continued my yogic journey and had the chance to learn from the New York Yogi, Sri Dharma Mittra. He has shaped the last 5 years of my yoga life starting with his 200-hour training in June of 2015. I have also completed the 800-hour Life of a Yogi Teacher Training with Dharma in March 2019.  
And I have also had the chance to learn with other great yoga masters like Berie Clark and his Yin Training and his extensive knowledge of Yoga anatomy
I have really been honored to be able to share all that I have learned over the years .  
In 2018, I created Tiger Brand Yoga to help me achieve the goal of sharing my experience and all that I have learned. So why the tiger?  Ancient indian legends about Durga she is depicted riding the tiger, this holds that the symbol rider suggests how difficult it really is to live in a state where our mind is settled and we can see things as they really are. The tiger represents illusion, desire, aversion, the powerful, root forces that cause the reality obscuring patterns of consciousness. It is my goal that through teaching  classes at school or online, in private classes or at the workshops, training, and retreats I host, will bring you to a clear place of mind and body. 
One of the current projects I am working with outside of teachings is with Yoga Sports. The idea of bringing yoga as a sport to the Olympics. As a way to help bring yoga to everyone. I am a certified International Yoga Sports Federation Judge, and have judged at the most recent competition in Bordeaux, France in the Fall of  2019 (iysf.org). Today I am the president of the Swedish Yoga Sports Federation (sysf.se). 
Today with more than 18 years of teaching and over 6000 teaching hours. I  have taught for the last 6 years as a Senior Yoga Teacher on staff at Hot Yoga Malmö (Sweden) and am one of the most experienced teachers of Bikram Yoga  and Dharma Yoga in all of Scandinavia as well as one of the only certified Dharma Yoga teacher in the region. 
What students often say after class is that they laughed and still worked hard with a smile.  I love to surprise you with humor and inspire you in my classes. Additionally, I host and lead many  teacher trainings, retreats and workshops around the globe where I really can show my love for yoga, and I get to serve the students. These type of events. present the best opportunity to ignite a passion for yoga. 
I am so looking forward to the plethora of  good times and experiences ahead of us. See you on a mat soon. 
the Evolation Yoga Hot Teacher Trainings.  He loves to surprise you with humor and inspire you in his classes.
Yoga Alliance Certified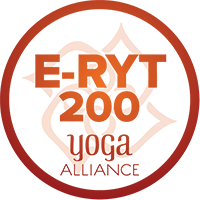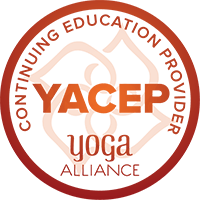 Yoga Alliance Designations: E-RYT® 500, RYT® 500, E-RYT® 200
You can also follow me here
Questions? Comments? We'd love to hear your feedback about YogaFit! Please fill out the fields below and help us become better