This summer August 27 to September 3rd in Castellammare Del Golfo
Join me in Sicily this August 27 to September 3, 2023.
It's not just yoga but a whole Yoga Sicilian Adventure. A morning yoga class, then out the door for a Sicilian Adventure, lounging as the seaside, tasting Sicilian street foods, or Chill nights on the sunset terrace.

We are waiting !
I strongly believe in the power of Yoga. It helps bring us peace of mind, It keeps us connected to our own well being physically and mentally. It helps us to focus. It helps us know who we truly are. Yoga brings us together. That is after all one of the definitions of the word Yoga: Unity. I want to bring that same equanimity and physical well being to every "body". I encourage this through my inclusiveness in teaching, my humor and passion for the science of yoga. I hope to bring you to a place of clarity.
My first hot yoga class began in the Theater District of New York in 2002, after experiencing the benefits of hot yoga, I completed the 500 hour Hot Yoga Teacher Training and have been teaching since. Since then, I continued my yogic learning and teaching journey and had the chance to learn from the yoga master Sri Dharma Mittra of New York completing the 200, 500 and 800 hour teacher trainings with him. I dove further in the Ghosh Yoga Lineage while taking the Yoga Therapy training at the Ghosh College of Physical Education in Calcutta, India (2016). I have studied Yin Yoga with Bernie Clark in 2019. Currently, I hold a Yoga Alliance 500 hour E-YRT certified teacher and have more than 6500 hours of teaching experience. Currently I am working toward completing a 500 Yoga Philosophy training. You can find me today at Hot Yoga Malmö.
Yoga Styles I Love to teach
A series of 26 Postures and 2 Breathing exercises developed by Bikram Choudruy, taught is a heated yoga Room 105F (40C)
Dharma yoga is a style of yoga that blends techniques from Hatha yoga and numerous other styles with traditional yogic philosophy and meditation. It is sometimes called Dharma Mittra Yoga.
A slow-paced style of yoga as exercise, incorporating principles of traditional Chinese medicine. It targets the deepest tissues of the body, our connective tissues – ligaments, joints, bones, the deep fascia networks of the body and the meridians
Hatha is considered a more gentle yoga that focuses on static poses and longer holds. However, even though it is gentle, it can still be physically and mentally challenging.
It is great for beginners!
It's quick, easy, and we only need a few details to get started.
A first consultation is a great way to be introduced to one another and getting I can get big picture overview of where you are today and where you want to work on.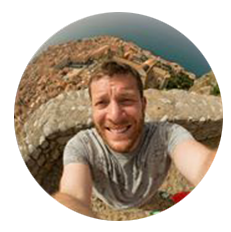 Christian was so easygoing and non-judgmental, he made me feel very at ease and was very encouraging.
Please take a leap of faith….people will go to your intermediate trainings! You are very well prepared, a strong teacher and extremely professional!
Knowledgeable and Passionate. That's what comes to mind when I think of Christian Scaraglino's yoga classes.