Upcoming Classes and events
Hot Yoga Malmö, located a a short walk from the Central Station is where you can find me teaching most This is where I teach most often.
Come practice with me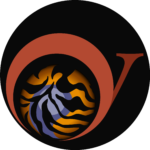 This Summer Direct From Alcamo Sicily, I am offering online classes
​Tiger Brand Yoga's own Intermediate Hatha Yoga Class is based on the Bishnu Ghosh classical 84 yoga postures. It is an intermediate and advanced beginner class designed for your next step in your hot yoga practice. Originally intended to expand on the 26&2 Bikram Sequence, it is now also aimed to create that space between the beginner andthe advanced student already in you.
Whether you want to explore new postures, or build on what you already know, this class will invoke new insights and inspire you. The intermediate series is comprised of about 42 postures built upon the foundation of the Beginner Series and a step towards the advanced class, with deeper back-bends and forward-bends and other fun new poses to try! Christian is E-RYT 200 & Ryt 500 Certified*
Dharma Yoga is a graceful, yet challenging form of yoga based on Sri Dharma Mittra's almost 50 years of practice of classical yoga. dharmaThe practice is appropriate for students of all levels, from beginner to lifelong practitioners, and is accessible to so many because it meets each student where they are and according to their condition. As students move through the different series, they are encouraged to go deeper and experience the practice in a meditative and spiritual way. Sri Dharma's passion for helping students go deeper in their practice using only the best and most efficient techniques with the ultimate goal of Self-Realization (gaining absolute knowledge of the "True Self") is reflected in all aspects of the Dharma Yoga system. Christian is E-RYT 200 & Ryt 500 Certified*
Certified to teach the following Levels: Dharma Gentle, Dharma I, Dharma II, Dharma III, Dharma IV, Psychic Development and Nidra classes
Bikram Yoga is a system of yoga that Bikram Choudhury synthesized from traditional hatha yoga techniques All Bikram Yoga Beginning Series classes run for 90 minutes and consist of the same series of 26 postures, including two breathing exercises. Bikram Yoga is a hot yoga style, and is ideally practiced in a room heated to 35–42 °C (95–108 °F) with a humidity of 40% Its roots are from Calcutta, India. It is considered a beginner sequence, though intense, and available to all levels.
In addition to the classic 90 minute series I teach a 60 and 75 min versions.
Certified to teach in the Fall of 2002. Recertified in 2008.
Yoga therapy is a movement in yoga that focuses on poses and therapeutic exercises, breathing techniques, and meditation to benefit and improve overall health. Ghosh Yoga Therapy practitioners have a unique and specialized knowledge of Yoga therapy that comes from the tradition of Bishnu Charan Ghosh whoes granddaughter is still
teaching in the Ghosh Yoga College of India, Calcutta. Ghosh college The benefits of this yoga therapy can help to alleviate physical ailments and diseases help one to remain fit and active and enjoy good health – the greatest wealth!
Christian is available for a private consultation, please contact him here.
Certified in the fall of 2016 at the Ghosh Yoga College of India in Calcutta lead by Muktamala Mitra, granddaughter of Bishnu Ghosh.*
Haṭha yoga हठ is a branch of Yoga. Haṭha means force which is represented in the physicality of the yoga postures. It is a slow sequence of postures starting with a gentle warm up, and then developing into more physical postures and core exercises. The class incorporates relaxation techniques and breathing techniques. The class is adapted to various levels and intensities according to the class needs.
Earth Yoga is a multi-disciplined yoga style with alignment-based teaching and a mix of flow and hatha postures practiced in or out of the heat.
Certified to teach in the winter of 2016.
'Yin Yoga is a style of yoga with a Taoist philosophy approach. Instead of working with the muscles yin focuses on the more dense tissues, bones and ligaments. Apply a moderate stress to the body invites the body's healing mechanisms to be activated. The postures are held from 1 to 5 minutes to allow the effect in the body. It is a more meditative slow and restorative style of yoga enjoyed throughout the world. For more details visit Bernie Clark's website for more details
Certified Feb 2019
Yoga Nidra, or yogic sleep as it is commonly known, is an immensely powerful meditation technique, and one of the easiest yoga practices to develop and maintain. While the practitioner rests comfortably in savasana (corpse pose), this systematic meditation takes you through the pancha maya kosha (five layers of self), leaving you with a sense of wholeness. No longer do you have to dread spending hours sitting on the floor waiting for liberation.
Classes focusing on the Prāṇāyāma (breath control) and Dhyāna (meditation) introduces breathing and concentration exercises that help guide us into a meditative state. A regular practice helps calms the mind and develop a general vitality in mind, body, and spirit, eventually lead us to an experience of deep relaxation and peace.
It's quick, easy, and we only need a few details to get started.
A first consultation is a great way to be introduced to one another and getting I can get big picture overview of where you are today and where you want to work on.