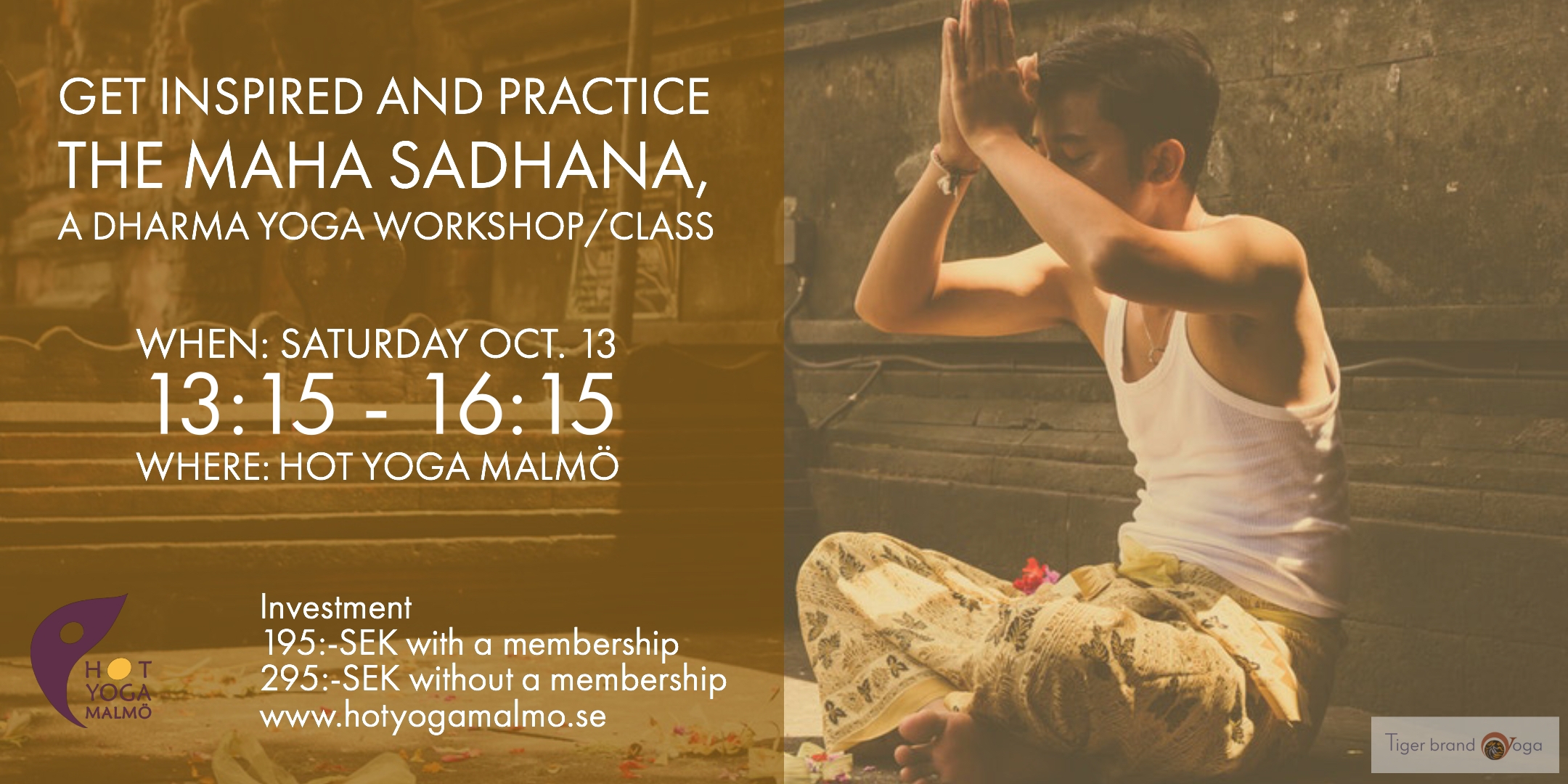 A Dharma Yoga workshop Class with Christian Scaraglino at Hot Yoga Malmo.
Join Christian, Saturday October 13, 2018 at 13:15- 16:15 for an inspiring Dharma Yoga Maha Sadhana or The Great Practice. He will start the class with a short introduction to some basic concepts and guide you through the 8 limbs of yoga as taught by Dharma
Mittra. We will follow that with playful series of stretching, forward & back bending, balancing, spinal twisting and mindfulness. We will dig deeper into a few of the postures. The class will conclude with a deep guided relaxation (20 min) breathing and meditation. The class will be in a comfortably warm room at 28 C.
All levels welcome!
WHEN: SATURDAY OCTOBER 13, 2018
AT: HOT YOGA MALMO
WHEN: 13:15 – 16:15
INVESTMENT

195 SEK with a membership
295 SEK without a membership
Here for Tickets see Hot Yoga Malmo
A BIT MORE.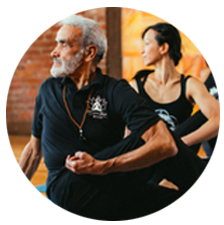 DHARMA YOGA focuses on the Eight Limbs of Yoga (Patanjali's Ashtanga Yoga). Sri Dharma was given an extraordinary gift of knowledge in receiving yoga directly from his Guru, Sri Swami Kailashananda a.k.a. Yogi Gupta, for over a decade beginning in the early 1960′s. During this period of intense study, Sri Dharma was exposed to various yoga techniques that he has refined over an almost half century of practice and teaching into the Dharma Yoga he and his certified teachers the world over continue to share with their students each day.
SRI DHARMA MITTRA has dedicated most of his life in service to teaching yoga, the ancient knowledge of how to attain radiant health. Since 1967, he has been teaching Classical Yoga: advanced postures, Yama and Niyama and how to lead a content, simple and happy life.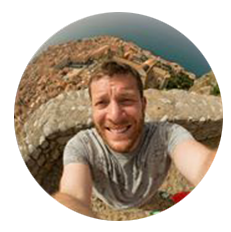 CHRISTIAN SCARAGLINO is a certified Dharma Instructor and Hot Yoga Teacher. He has been teaching Yoga since 2002 after being certified in the 500 hour Bikram Yoga teacher training and has taught 5000 + hours of yoga classes. He is a lead instructor at the Evolation Yoga Teacher Trainings. In 2015 he began his studies with Sri Dhara Mittra, and has completed his 200 & 500 hour Teacher training. In 2016 He attended the Ghosh Yoga Training in Calcutta. Christian is a E-RYT® 200, RYT® 500 Yoga Alliance instructor.