Tiger Brand Yoga Online – Signature online class
This is an all level class. We will do an opening Bhakti Meditation. Then you will be guided through sun salutations and a warm up vinyasa and we will follow with classic Haṭha yoga postures. We will end with a long relaxation Nidra and breathing and meditation.
Dharma Yoga
Dharma Yoga is a graceful, yet challenging form of yoga based on Sri Dharma Mittra's almost 50 years of practice of classical yoga.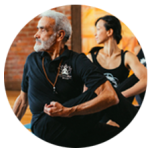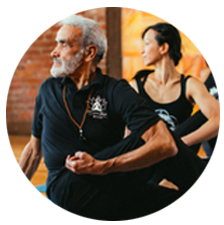 The practice is appropriate for students of all levels, from beginner to lifelong practitioners, and is accessible to so many because it meets each student where they are and according to their condition.